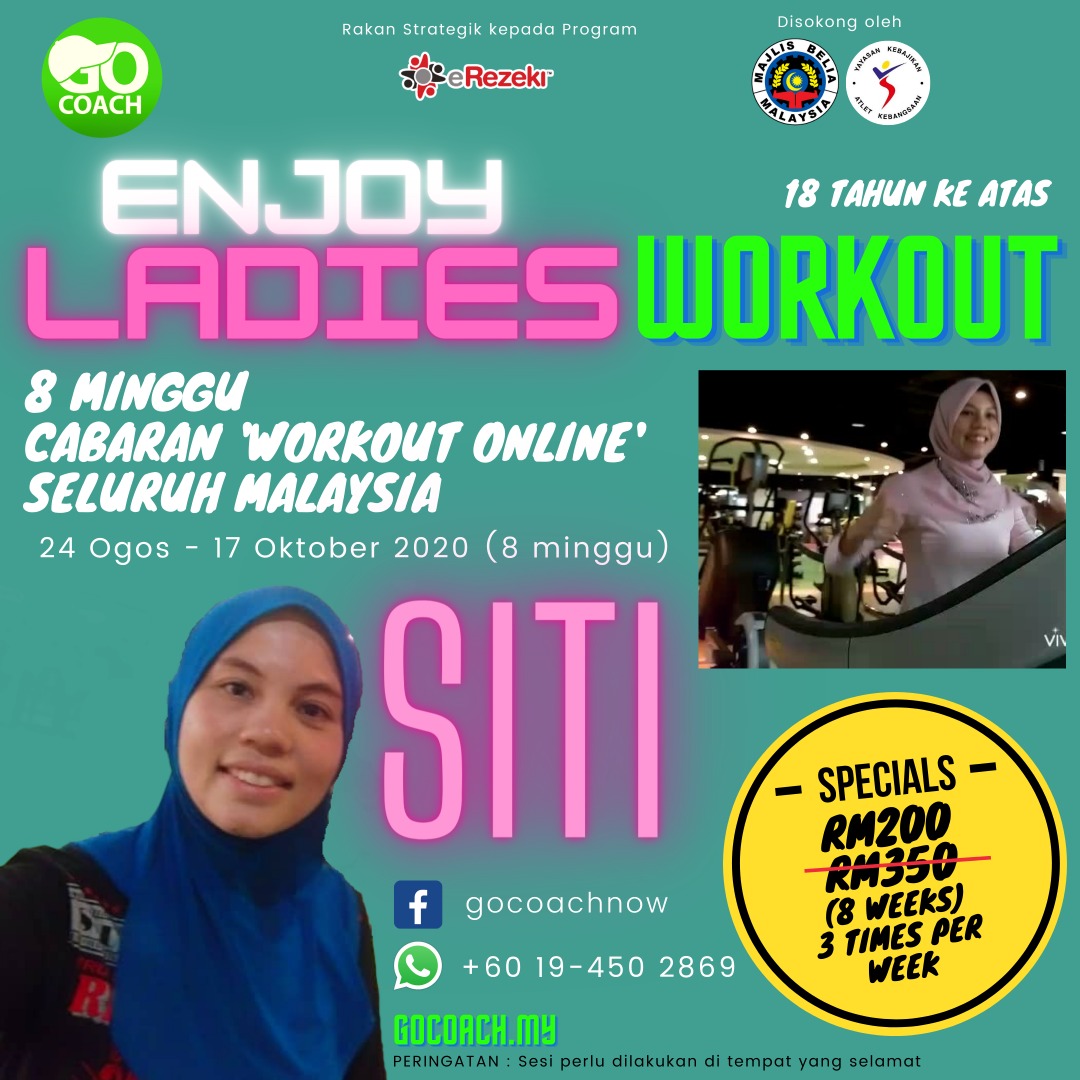 CABARAN 8 MINGGU, 24/8-17/10/20 BERSAMA COACH SITI
FREE SESSION TODAY 25/8/2020
Ladies Enjoy Workout class will be held as per schedule below :
Day : TUESDAY, THURSDAY, FRIDAY (8 weeks) , 3 times per week
Date : 25th, 27th, 28th AUGUST 2020
Time : 5.30 p.m. - 6.00 p.m.
Venue : https://meet.google.com/smm-drfy-soi
Coach : Go Coach Siti
Players : Between 5-6 no of ladies
ANY CHANGES WILL BE ANNOUNCED AS SOON AS POSSIBLE**
**Note to Coach and Players:
1) Please ensure your sports area are safe from any dangerous item (knife etc.)
2) Please ensure your sport surface is not slippery and safe
3) Please keep your social distancing, use sanitizer. STAY SAFE.
Best regards,
GO COACH
Everyone Deserves a Coach
Thank you
GO COACH
Whatsapp : +60 19-450 2869
Email : contact@gocoach.my
Website : www.gocoach.my