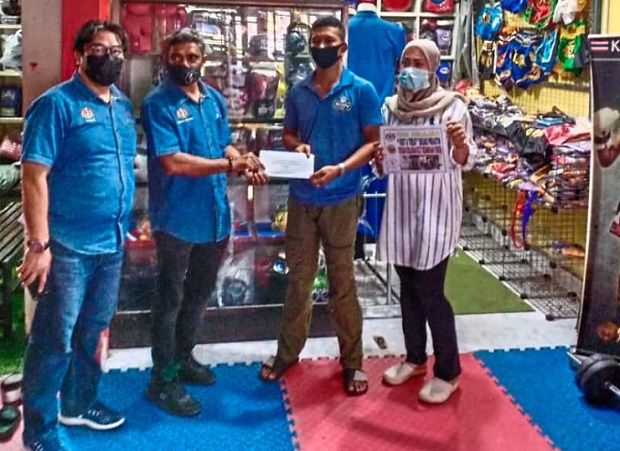 PETALING JAYA: The joy in the face of para sailor Mustafah Junell said it all.
He had been downcast after the flood in his home town at Felda Menkawang in Terengganu had turned his life upside down but fortunately, help came from the National Athletes Welfare Foundation (Yakeb) when he needed it most.
The para Olympian was one of the 14 former athletes from the flood-hit area in Terengganu, Kelantan, Pahang and Johor who received monetary help from Yakeb.
But more than the monetary support, Mustafah said he was touched by the gesture of Yakeb led by their president Datuk Noorul Ariffin Abdul Majeed after their visit.
"It shows that the former athletes are not forsaken. I'm touched by the goodwill of Yakeb and for coming all the way to visit us and see our condition here after the flood, " said Mustafah, who has lost his right hand due to a mishap.
"This little help will go a long way as it will surely give us the determination to keep going in the midst of tough times."
The others who also enjoyed the extra help were Rakib Ahmad (boxing), Sabri Awang (para athletics), Ariff Naim Jeffry (athletics) in Rantau Panjang; Zahasmi Ismail (football) in Tumpat; Rukman Mustapha (sepak takraw) in Bachok; Faizal Ismail (equestrian) in Kota Baru; Zikhrie Mohamed (athletics) in Gua Musang; Nurul Syafiqah Hashim (archery) in Kuala Terengganu; Ahmad Fakrullah Alias (cycling) in Kemaman; Zainol Abas Mohd Salleh (taekwondo) and Juhar Osman (volleyball) in Temerloh; Mohd Izzuddin Mohd Arshad (volleyball) in Kuantan; and Mohd Taib Abdul Samad (cycling) in Johor Baru.
Rakib, who represented Malaysia at the 1998 Commonwealth Games and owns a shop, said it was a double whammy.
"Before the flood, our business was affected by the lockdown due to the efforts to contain Covid-19. Our business was just about to pick up before it was affected again because of the flood, " said Rakib, the 1997 Jakarta SEA Games bronze medallist.
"All this will not break our spirit as we will get ready to be back on our feet, " added Rakib, who is grateful for the immediate help for the time being.
Former Kelantan player and coach Zahasmi said: "We had built a barricade but it did not stop the river water from overflowing. There were anxious moments but we are grateful it's not as bad as it was during the flood in 2014."
Noorul was happy that Yakeb were able to execute their mission to help the flood victims under strict standard operating procedures.
"I'm glad our team visited some of these athletes, it surely had motivated them. We know everyone's needs are different but we hope it will help them in some way, " he added.
Everyone received RM500 each and there will be additional help given in stages. For those that the team were unable to visit due to difficulties in travelling, the monetary aids were banked in.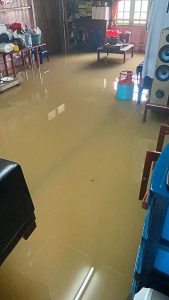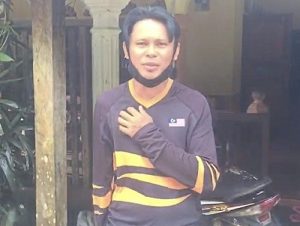 Source : The Star Online